Lenovo - a Proud Sponsor of KTH Formula Student
Technology is a positive force that enables people to achievements they could never have dreamed of. It's impacting the way we live and work, and at Lenovo, innovations are growing beyond the PC and smartphone. It's to be embedded in our workplaces, our cities, and our everyday lives. Therefore, we are proud to sponsor the KTH Formula Student project, to contribute to the creation of tomorrow's technology and support the innovators shaping our future ways of living – and driving.
It all comes down to innovation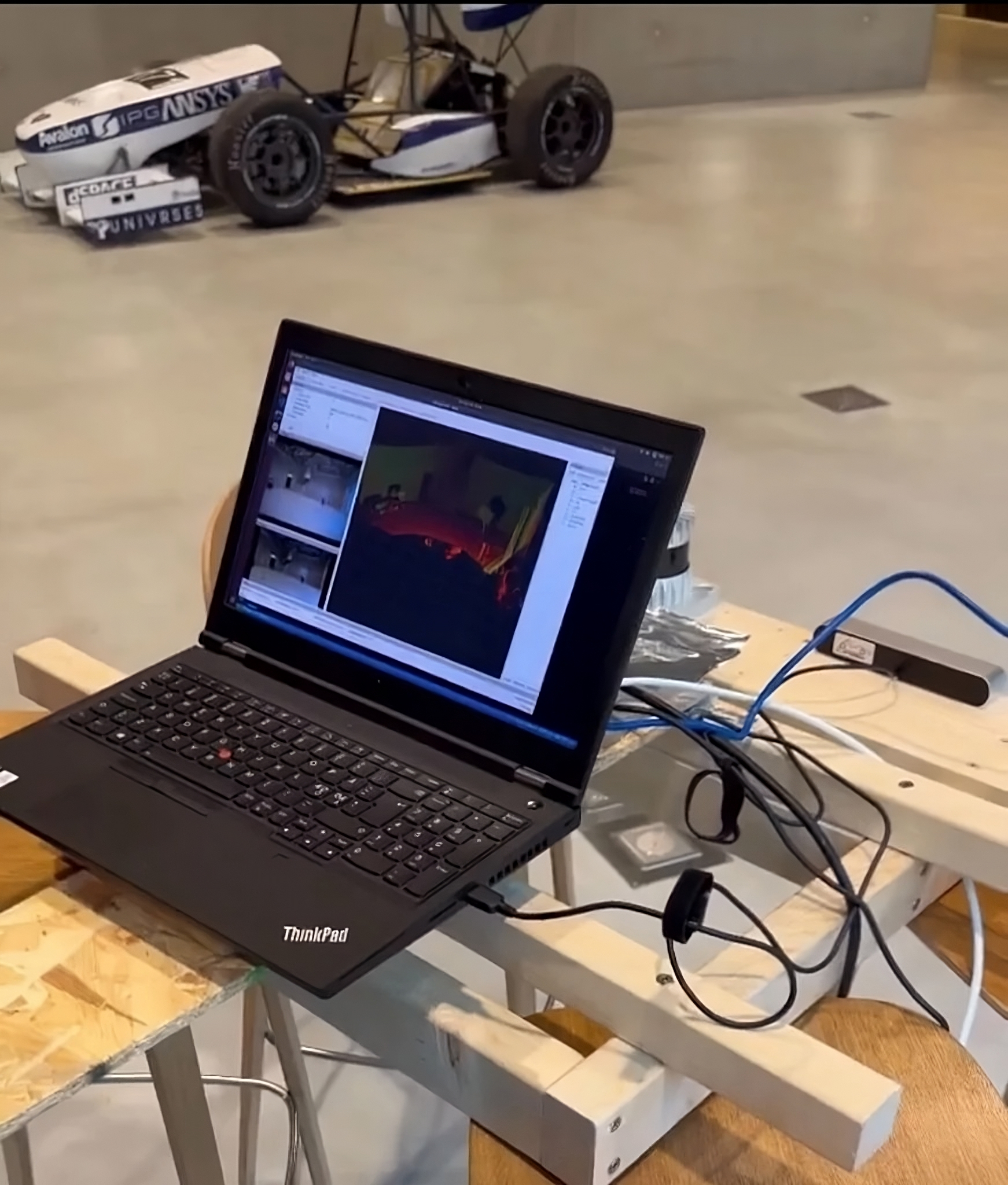 "Innovation serves the purpose of making our life better, our work more productive, and our planet more sustainable," said Johan Steffensen, Manager Nordic Workstation & Solutions.
And at Lenovo we constantly work with innovation through our more than 10.000 engineers to develop our new products and services. Always at the forefront of new technology. This is our way of investing, both in the future and in our employees, that get to impact future innovation.
Students are the future of innovation.
The Universities are at the cradle of new research & technology development, hence it's natural for us to engage in these types of projects, being close to our core. It is exciting to meet students that are in the transit between academic studies and their future workplaces. This is why we have chosen to sponsor the KTH Formula Student project, in developing a driverless, electric race car,and support the students with the technology needed to develop & design their innovations.
E-mobility shaping society
The future is electric, which is why investing in e-mobility initiatives is crucial to enable the innovation that is needed to shape future sustainable societies. That is why KTH Formula Student is an important initiative that empowers students to engineer the future of e-mobility and thereby support the development of a greener future.
"At Lenovo we're proud to support KTH Formula Student and the endeavors of today's new and future innovators, said Daniel Lindberg, Sweden country manager at Lenovo. By supporting the team with the computational power needed for CFD simulations, the race car DeV17 can be designed and developed in a way that guarantees top performance, which contributes to the team's chances to win the Formula Student competition in 2023."
The KTH Formula Student team would like to extend a heartfelt thank you to Lenovo for their generous sponsorship of our computational power for our CFD simulations, says Gabriel Ågren. Their support has been invaluable in helping us to analyze and optimize the aerodynamics of our race car. The ability to run CFD simulations is crucial in the design and development of our vehicle. It allows us to test and evaluate different design concepts, and ultimately make informed decisions on the final design. Without the computational power provided by Lenovo, we would have been unable to perform these simulations at the level of precision and detail required to achieve the highest level of performance. We are truly grateful for Lenovo's support, and we look forward to continuing to work with them in the future. Their investment in our team is a testament to their commitment to innovation and excellence, values that align with our own. Thank you, Lenovo, for helping us to achieve our goals and for being a valuable partner in our journey to success